Providing Residential & Commercial Plumbing and HVAC Services in Toronto, Etobicoke, Mississauga & Surrounding Area
The Guest Experience
Choosing Guest in Toronto means becoming an integral part of our extended family. From your initial contact to the completion of your plumbing or HVAC service, expect a level of care beyond the ordinary. We pride ourselves on providing transparent and forthright assessments of your plumbing or HVAC systems, ensuring you are actively involved in the resolution. Our unwavering dedication to the highest industry standards is palpable in every task we undertake.

At Guest Plumbing & HVAC, we are your trusted source for reliable and affordable plumbing and HVAC services, catering to both businesses and residences in Toronto, Etobicoke, Mississauga, and the surrounding areas. Whether your requirements entail a swift and straightforward fix or a more extensive repair, replacement or renovation, our experienced team has the know-how to get the job done. As a family deeply ingrained in your community, we're committed to serving your family and business, ensuring seamless and uninterrupted operations for your home or business.

RESIDENTIAL & COMMERCIAL SERVICES AVAILABLE IN TORONTO


Google Reviews
I've used Guest Plumbing on a few occasions as I've gone through a large home renovation, including the installation of a new kitchen and powder room. I've found...
Daryl Young
I called and hired Guest Plumbing for a bathroom sink that I couldn't fix for some time that was clogged far back into the wall. I hired them because they...
Alexandra Serafin
We've had Guest Plumbing in for a few services calls over the years and they are a pleasure to deal with. Friendly and helpful on the phone, on time courteous...
Jorden Cohen
I have had the pleasure of working with Dan and his team at Guest on a number of occasions and couldn't be more impressed with the culture he has created. From...
Terra Alfano
See All Reviews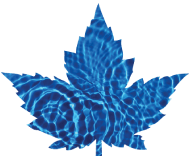 Whether it's a simple home furnace repair or the design and installation of your commercial hot water system, Guest Plumbing & HVAC has you covered.
TORONTO AREAS WE SERVE
Our plumbers work throughout Toronto, including areas such as:

ETOBICOKE

NORTH YORK

SCARBROUGH

EAST YORK

OLD TORONTO

YORK

DOWNTOWN