Service & Maintenance
Research shows that Canadians spend most of their time inside their homes, especially during the winter season. Therefore, it is crucial to test the air you breathe every day to ensure that it is safe and clean for you and your family.
The longer you wait when you notice signs of low indoor air quality, the higher the possibility of severe health issues. The specialists at Guest will help you to troubleshoot your indoor air problems and give you peace of mind about keeping you and your family safe and comfortable.

Service

Custom Design

High Efficiency Furnaces

Humidifiers

Custom Homes
Installation
Indoor air quality assessment is a significant step that requires professionals with extensive knowledge and field experience to determine what needs to improve the air quality of your home. Therefore, if you require indoor air quality testing, in the Hamilton area, our team has you covered. We can help you test the temperature and humidity levels, carbon dioxide, mold, bacteria, Volatile Organic Compounds (VOC), etc. As a result, it will lead you on a path to a cleaner and healthier environment. When it comes to indoor air quality service, we will take care of the entire process from start to finish for you and your family.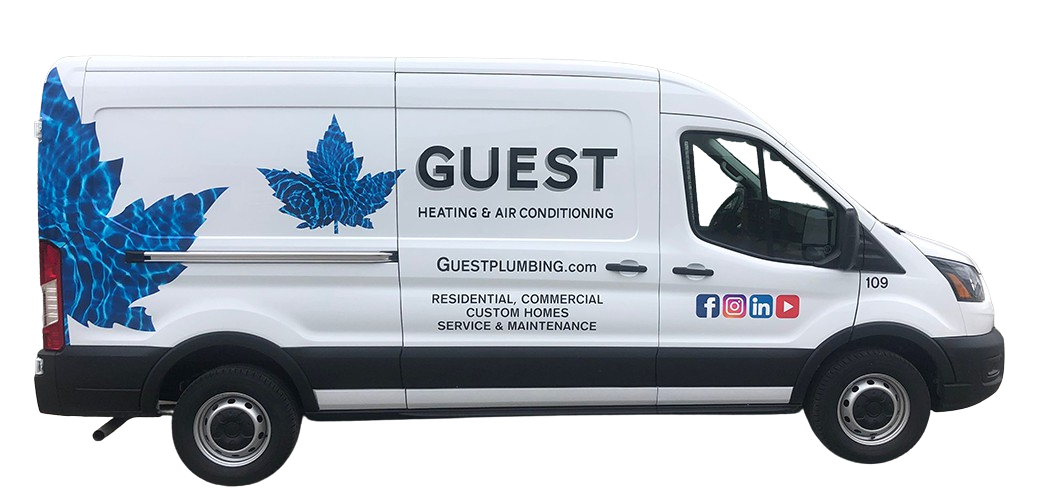 Filters
Humidifiers
HRVs
Installations
UV Lights
Contact Us
The Ultimate Guide To
Energy Efficiency
why work with us?
At Guest, we are committed to providing Hamilton homeowners with the most efficient and reliable indoor air quality service. We know that your home should be the safest place for you and your family to live, and the air you breathe every day should not be a concern. We will do our best to investigate, figure out the problems, and provide you with recommendations for air quality improvement at an affordable price. We strive daily to provide exceptional customer service, so we will always treat you with respect and honesty on every call.
We Offer A Variety Of Financing Options. Find What's Best For You.