Plumbing Service & Maintenance
It's important to take action and call for professional plumbing services in Hamilton, Toronto and surrounding areas as soon as you notice any signs of trouble. Some of the most common signs of residential plumbing issues include water pooling in specific areas of the house, low water pressure, mold and mildew growth, higher humidity levels in the house, higher water bills without increased usage, water backing up in household drains
When you need plumbing repair, it's important to call in a professional to do the work for you and not rely on the DIY approach. Many homeowners like to give it a try on their own, but only professional plumbers have the necessary experience, tools and troubleshooting ability to take care of the problem in a way that ensures you don't have more issues in the future.

Fixture Repair

Leak Repair

Hot Water Tank Repair

Commercial Kitchens

Hydronic Heating
Plumbing Installation
If you need a new plumbing installation in your home, finding an experienced local plumber makes all the difference in the world. Whether it's a new build or your current plumbing is old and outdated and needs to be replaced, quality materials and workmanship is the name of the game. We can provide you with high-quality plumbing installation that will last for years and increase the value of your home.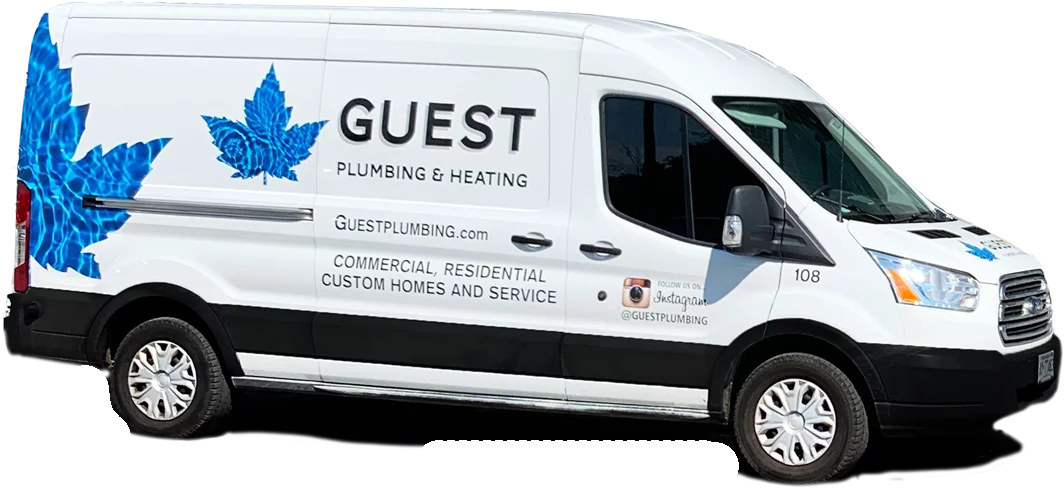 Custom Homes
Renovations
Hot Water Tanks
Tankless Water Heaters
Plumbing Fixture Installs
Contact Us
The Ultimate Guide To
Energy Efficiency
why work with us?
The success of any plumbing repair or installation is only as good as the team you trust to carry it out. When you work with us, you can expect quality plumbing services and exceptional customer service every time we visit your home. We will show up on time and assess the situation quickly to help prevent water damage to your possessions and damage to your pipes and equipment. Our dedicated residential and
commercial plumbers
have high standards so you can rest easy knowing your plumbing system is in good hands.
The best way to avoid frozen pipes is by letting cold water drip from the faucet. This is because moving water won't freeze as quickly as standing water.
This is, of course, only necessary for exposed pipes, i.e., pipes that are external or close to exterior walls. There's no need to run faucets that are served by well-insulated pipes.
The best way to prevent a clogged sink drain is by keeping solids and oils out. Avoid discarding food scraps, coffee grounds and cooking grease down the drain. For bathroom sink and shower drains, make sure to regularly clean out hair and soap scum or use a screen to catch hair and other debris.
If your toilet keeps running, it may be due to a few different reasons. Luckily, the most common of them are simple fixes.
The first thing to check is the chain and flapper assembly. A short chain might not allow the flapper to close all the way, causing water to run out of the tank constantly. A long chain can get trapped under the flapper, preventing it from closing fully. Adjusting the chain length is a simple fix that should prevent your toilet from running.
If the running hasn't stopped, call a plumber to have your toilet professionally inspected.
We Offer A Variety Of Financing Options. Find What's Best For You.