Water Softeners
Remove the minerals from your tap water and enjoy soft, refreshing water that leaves everything cleaner, from your dishes to your skin. Our whole home water softeners will remove the minerals from your home's water sources, including your taps, shower and washing machine. Water softener and purifier systems can offer you even more peace of mind by also filtering out other contaminants you don't want in your water.
Drinking Water Solutions
Kinetico Water Systems offers all kinds of water solutions for your home. Better yet, their purifiers offer two kinds of purification: physical filtration and reverse osmosis.
Drinking Water Filtration
We can filter water with a physical filter membrane that traps the specific impurities that you are concerned about. Over time, filters will become full of those impurities and must be replaced. Please note that some Kinetico filters are not meant to be used with untreated well water.
Reverse Osmosis
Reverse osmosis filtration uses semi-permeable membranes. The holes in these membranes are only small enough for water molecules to move through, and anything larger is filtered out of the water. You can use these water filtration systems with both well water and city water.
When you get your water tested, we can tell you which specific treatment options will resolve the issues that your water has. Luckily, there are also multiple options in the Kinetico lineup that might work for you. Kinetico whole house water filters, such as the Kube®, filter more contaminants than water filters found in pitchers and filters mounted to the faucet. This whole house filtration system is also highly affordable at about one cent per litre of water. Kinetico water softener services like the Premier Series
®
can provide uninterrupted softened water at a high flow rate so you don't need to wait for your purified water.
Contact Us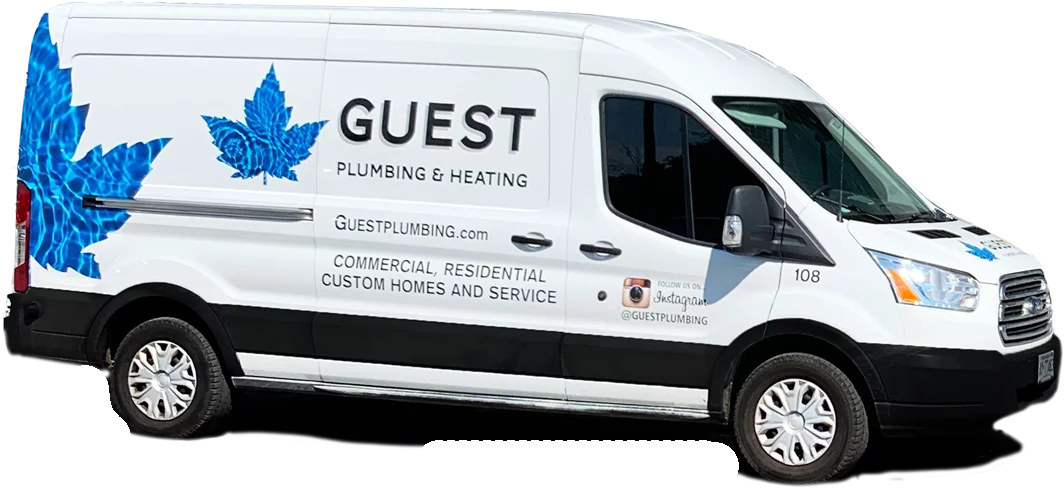 The Ultimate Guide To
Energy Efficiency
Why Improve Your Water?
Kinetico products can improve many different aspects of your home's water:
Reduce chlorine: Reducing the amount of chlorine in your water will improve the smell and taste, and reduce negative effects on hair or any rubber pieces that come into contact with your water.
Remove minerals: Softening water can improve taste by removing minerals like calcium and magnesium.
Fix turbidity: Also known as cloudy, murky, or greyish water, turbidity can make your water significantly less enjoyable. Fortunately, Kinetico products can resolve turbidity with ease.
Kinetico Service Near Me
Those who live in Hamilton, Toronto and surrounding areas can get the right Kinetico water systems for their needs directly from us at Guest Plumbing & HVAC. Reach out to our professional team to get honest advice about what your water needs, and which systems fit your family's priorities.
We Offer A Variety Of Financing Options. Find What's Best For You.