Service & Maintenance
It is crucial to make sure that your current boiler is maintained regularly and in good working condition. It will help you prevent many troubles in the future and unpleasant expenses for replacing your boiler system. If you notice any strange signs from your boiler, like getting a cooler temperature in your home, lack of hot water, or it is making noises during operation, you need to call the experts to check your system.
Our team has the practical experience, the tools, and the troubleshooting ability to make sure your boiler continues to run smoothly when you need it most.

Boiler Replacement

Installation of Boiler Systems

Home Boiler Emergency Repairs (24/7/365)

In-Floor Heating

Hydronic Heating
Installation
When you need a new high-efficiency boiler system installed in your home in the Hamilton area, you can trust the quality and workmanship of Guest
Heating
and HVAC every time. It usually takes approximately ten years to replace the boiler system. However, if you have not received the same quality of service, it is time to install the new boiler system. When you call us for the boiler installation, you can expect the long-term use of it, lower your energy bills and fewer repairs.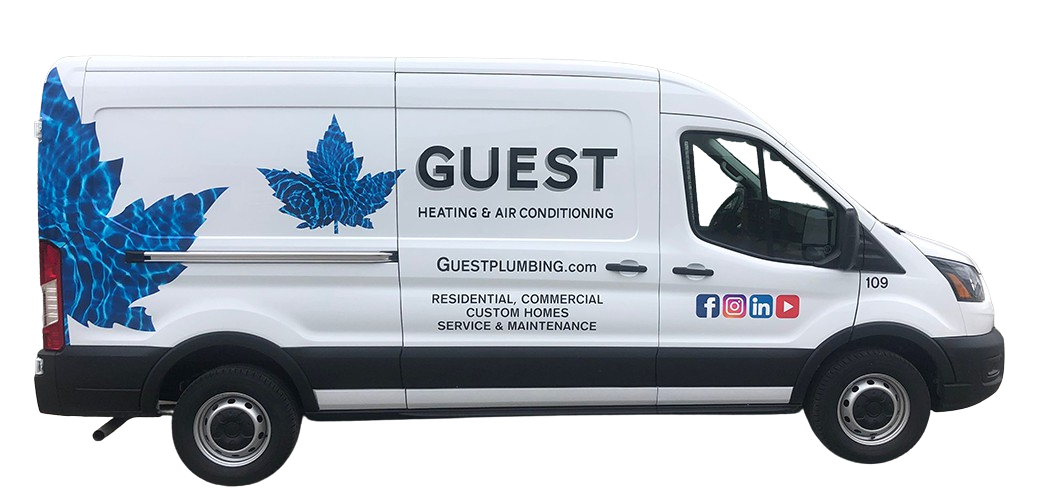 In-Floor Heating System
Rads
Gas Fired Boiler
Electric Boilers
High Efficiency Condensing Boiler
Contact Us
The Ultimate Guide To
Energy Efficiency
why work with us?
If you are like most homeowners, you'll want your boiler to run efficiently all year long to provide you and your family with heat and hot water. This is why you need access to a reliable service provider like Guest Plumbing & HVAC. With a qualified boiler system in your home, you can be rest assured that your home will stay warm all year long, especially during the colder months. Nothing is better than our customers' trust and satisfaction. Therefore, we set a high standard for the quality of our boiler installation and repair. So, give us a call today, and we will take care of the rest for you.
We Offer A Variety Of Financing Options. Find What's Best For You.