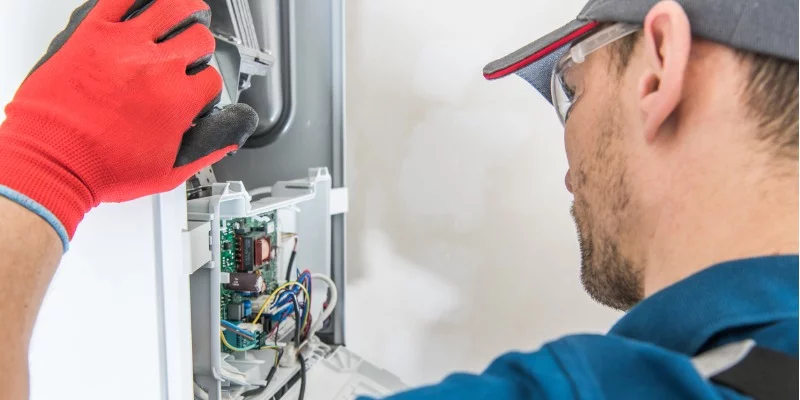 Regular maintenance can keep your furnace running longer, but how often should you have your furnace serviced?
Many homeowners wonder if yearly maintenance is really necessary, and the answer might surprise you.
If you want to keep your furnace running for years to come and avoid major issues down the line, read on. We'll teach you all about furnace maintenance in this guide.
Common Furnace Problems
Before we dive into when to have a furnace serviced, let's first go over the importance of maintenance.
Is yearly furnace maintenance necessary? It's recommended, as annual furnace maintenance can spot potentially dangerous issues early on.
For example, a gas furnace inspection could reveal a cracked heat exchanger. In a gas furnace, a cracked heat exchanger can release toxins such as:
Carbon dioxide
Nitrogen oxides
Carbon monoxide
Soot
Breathing in these toxins can lead to health problems for you and your family.
Inspections can also uncover problems like a faulty or clogged pilot light. This isn't an issue you should try to fix yourself, which is why scheduling furnace maintenance is so important.
How Often Should You Have Your Furnace Serviced?
We often hear the question, "Should I get my gas furnace serviced every year?" In short, the answer is yes. Ideally, you would have your furnace serviced at least once a year. To elaborate on that point, you should have your furnace serviced at least once a year to catch any problems early on and to keep your furnace in top condition. Professional maintenance and cleaning provide many benefits, which we'll cover next.
Is it about time you have your furnace serviced? Contact our team at Guest Plumbing & HVAC today, we'd be happy to help.
Other Benefits of Furnace Maintenance
An annual furnace cleaning can clean out any blockages, ensure all the parts are in working order and keep your filter clean to keep your air quality safer.
One benefit of keeping the furnace clean is that the unit won't work as hard, and you won't have to worry about sky-high energy bills. Yet another advantage is that regular maintenance can extend the life of your furnace.
How to Clean a Furnace
There are certain tasks homeowners can do on their own, and some are best left to the professionals. You can use a vacuum attachment to clean off dust and look for any signs of soot. Soot can be a sign of a bigger problem requiring maintenance. Another fairly easy task is to check the filter. Make sure it's clean.
Parts of your system, such as the blower, need to remain balanced. Take care not to disturb the counterweights or wires, or leave this job to the pros.
Here are some parts you should inspect or parts the technician will look at during maintenance:
Heat exchanger
Venting
Flame sensor and ignition
Safety switches
Burners
Combustion blower
Main blower
Filter
Wiring
Drainage
Any parts showing damage, such as a cracked drive belt, will need replacing. This can impact how much furnace maintenance costs, but it keeps you and your family safe.
Keep Your Furnace in Top Shape
To sum it up, how often should you have your furnace serviced? It's highly recommended that you have your furnace serviced and cleaned at least once per year for the reasons we mentioned above.
No matter what type of furnace you have, you can leave it to us at Guest Plumbing & HVAC. We'll be happy to give you a quote or let you know more about our furnace maintenance and repair services! Give us a call today.
However, even the best furnaces can break down on occasion, and when it happens in the middle of a cold night, it can be frustrating and even scary, especially if you don't know where to go for help. That's why Guest Plumbing & HVAC offers standard and emergency furnace repair in the Hamilton and Toronto areas. Thanks to Jobber's scheduling and dispatching feature, we can quickly search for our clients in the system, create new jobs, and assign team members as efficiently as possible. If you work in the home service industry and want to learn more, check out Jobber and receive a free 14-day trial and a discount of 20% off for the first six months.